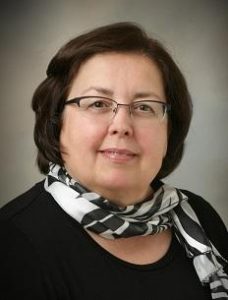 Bonnie Halper is a Licensed Professional Counselor (LPC) & Certified Substance Abuse Counselor (SAC).  She has provided mental health assessment and treatment since 2008. She obtained her Master of Arts Degree from Cardinal Stritch University and completed post-graduate training in treatment of trauma and suicide assessment and intervention.
Ms. Halper has worked with clients in an out-patient clinical setting where the focus was substance use disorders. She has also worked in an institutional setting.  She has worked with clients who presented with a broad spectrum of mental health concerns including those with adjustment and mood disorders, substance use disorders, and severe personality disorders.
At Comprehensive Counseling, Ms. Halper specializes in treating adolescents and adults with substance use disorders, chronic pain, trauma, anxiety, and depression.  She is experienced in providing cognitive behavioral therapy, EMDR, and Dialectic Behavioral Therapy (DBT).